Explore the Fantastic 2017 Acura MDX Sport Hybrid MPG Ratings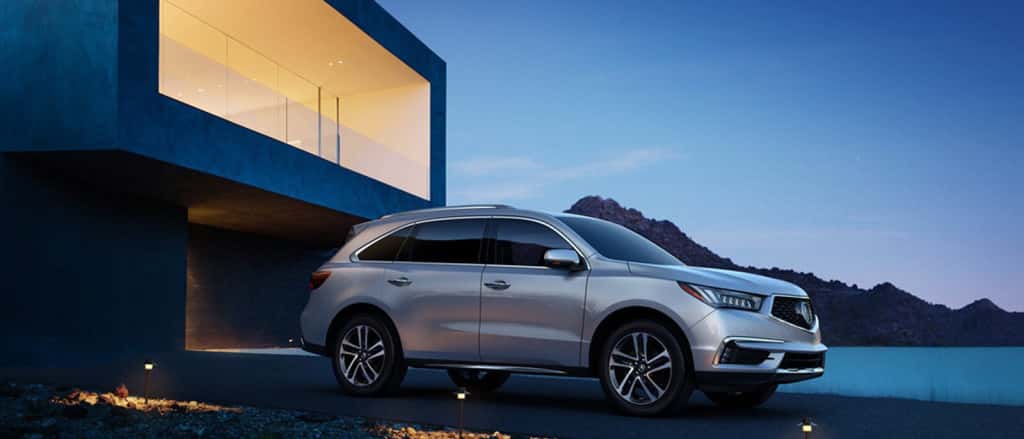 From the second you hit the stainless-steel sport pedal of the 2017 Acura MDX Sport Hybrid, you'll experience an exhilarating ride offering stunning mpg* ratings. In fact, you'll make up to 27 mpg* on the highway as you soak up the prestige ride, precise traction, and overall luxury of this all-new iteration of the country's favorite luxury three-row crossover.
Power and Efficiency
The 2017 Acura MDX Sport Hybrid has been built around the ideal that state-of-the-art efficiency should never necessitate a drop in performance. By combining a 257 hp, 218 lb-ft of torque V6 engine with front motor and rear Twin Motor Unit (TMU), thiss vehicle makes up to a combined 321 hp and 289 lb-ft of torque. Torque delivery is instant, so you can expect to make zero to 60 mph in just 6.1 seconds.
Shifts are handled seamlessly by a sophisticated seven-speed dual-clutch transmission. It further refines this vehicle's audacious power, and the Acura MDX Sport Hybrid mpg ratings are staggering. You'll make up to 26 mpg* in the city and 27* mpg on the highway. The EPA claims that represents a 45 percent increase in city efficiency.
Performance
The Acura MDX body was built to accommodate a hybrid set-up. As such, engineers were provided with a foundation tailormade to purpose. The Intelligent Power Unit (IPU), Power Control Unit (PCU), and TMU rest under the first, second, and third rows respectively. This ensures the same impressive dimensions of the regular Acura MDX, but it also distributes the added weight of a hybrid system very effectively, lowering the center of gravity for enhanced handling and reduced body roll as you cruise around Knoxville.
In addition to offering a fuel-friendly ride with a three-row family-friendly body, the Sport Hybrid uses a 4-mode Integrated Dynamics System, Active Dampers, and Electric Servo Brake System to ensure faultless control. Super-Handling All-Wheel Drive (SH-AWD) is even fitted as standard. Continuously redistributing power to match weight distribution, current traction, and other conditions, SH-AWD keeps you steady and safe even when the Nashville roads across are slick with rain.
The 2017 Acura MDX Sport Hybrid Reinvents the Luxury Crossover
Maintaining the space, features, and first-rate appointments of the standard Acura MDX, the Acura MDX Sport Hybrid enhances efficiency to all-new standards. It's available now from Acura of Chattanooga, so contact us today to talk through financing options or arrange a test drive.