Check Out the All-New 2017 Acura MDX Sport Hybrid Reviews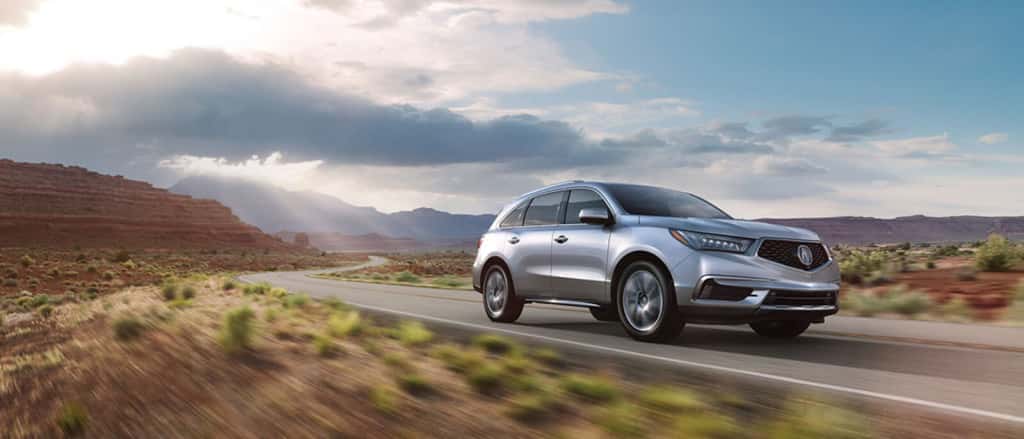 The all-new 2017 Acura MDX Sport Hybrid is receiving glowing reviews and turning heads all along the roads of Nashville. With more than 850,000 models sold since 2001, the Acura MDX is the country's most popular three-row luxury crossover vehicle, and the new model should help propel that popularity into the future. Here's everything you need to know about this stunning new model and the 2017 Acura MDX Sport Hybrid reviews.
Power and Efficiency
"Certainly there's little question that the Acura MDX Sport Hybrid handles better than at least two of its competitors: the Lexus RX 450h and the Infiniti QX60 Hybrid." – Motor Authority
Acura promised a three-row hybrid crossover that would never compromise on luxury and performance; 2017 Acura MDX Sport Hybrid reviews indicate that's exactly what they've created. A V6 engine combines with front motor and a rear Twin Motor Unit (TMU) for a combined 321 hp and 289 lb-ft of torque for instant acceleration and a spirited drive, with Super-Handling All-Wheel Drive (SH-AWD) ensuring faultless traction as you drive around Knoxville. Efficiency is outstanding, peaking at up to 26 mpg* in the city and 27 mpg* on the highway – that's a city increase of 45 percent.
Design
"Aside from the badging, you can't tell it apart from its sibling." –Automobile Mag
The 2017 Acura MDX Sport Hybrid delivers the exceptional fuel economy expected of a hybrid, but it's just as spacious and well-designed as the current Acura MDX. The Intelligent Power Unit (IPU) is under your driver's seat, while the Power Control Unit (PCU) is under the second-row. The TMU is under the third-row. Added weight is distributed evenly across the underbody, providing a lower center of gravity for reduced body roll. Unlike most hybrids, there's no lack of cargo space or a cumbersome ride to deal with.
Comfort and Convenience
"Inside, the ride was serene with minimal road noise and comfortable seats." – Motor Trend
With an available heated steering wheel, premium Milano leather upholstery with contrast stitching, and heated seats in both the front and rear, the 2017 Acura MDX Sport Hybrid is just as comfy as Motor Trend claims. It also offers plenty of top-tier tech, including a surround-view camera system and rear entertainment system, plus all the driver-assistance features of the AcuraWatch package as standard.
Find Out More About the 2017 Acura MDX Sport Hybrid at Acura of Chattanooga
The 2017 Acura MDX Sport Hybrid is rewriting the rules when it comes to hybrid crossover performance and luxury. To explore financing options or make any other inquiries, contact Acura of Chattanooga today.