Reviews Heap Praise on the 2017 Acura RDX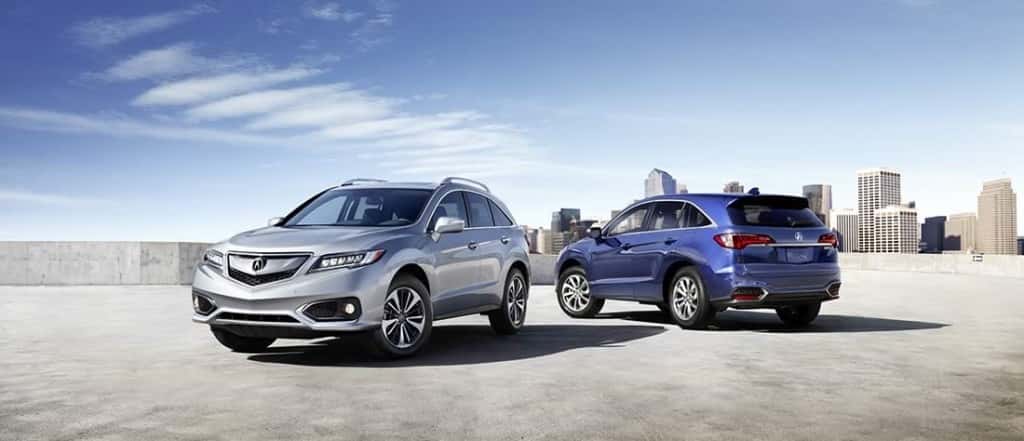 If you're wondering how the 2017 Acura RDX is able to so effortlessly rise above the competition, all you have to do is read through a few of its industry reviews. Critics have lauded everything from passenger space to engine output, underlining the Acura RDX's position as a frontrunner in a class packed with first-class rivals.
Grace and Power
"The 2017 Acura RDX is one of the smoothest, most responsive-driving compact crossover SUVs." – The Car Connection
Reviews seldom failed to draw attention to the Acura RDX's outstanding driving dynamics and peerless performance. Motivated by 279 hp and 252 lb-ft of torque from its 3.5L V6, it sprints from zero to 60 mph in 6.5 seconds, making it, in the words of Edmunds.com, "one of the quickest SUVs in the segment." At the same time, you'll still enjoy enviable mileage ratings of up to 20 mpg in the city and 28 mpg on the highway.*You can also opt for an AWD-equipped 2017 RDX.
Top-Tier Technology
"Acura's full suite of luxury, technology and safety features is here, as is its unimpeachable reputation for reliability and excellent resale." – KBB.com
From power-operated tailgate to perforated leather-trimmed sport seats, the 2017 Acura RDX brings a fresh touch of class and refinement to its segment. Additional comfort features include heated seats and GPS-linked climate control, while high-end technologies include 8-inch navigation display, Adaptive Cruise Control Timed with distance setting, and 10-speaker ELS Studio premium sound system.
Space and Practicality
"The RDX has plenty of family-friendly space—so much so that you could almost consider it an alternative to midsize SUVs like the Lexus RX 350." – Edmunds.com
The Acura RDX might score big points for precise performance and luxurious amenities, but it never drops the ball when it comes to good old-fashioned space and practicality. With its elevated rear bench, thigh support and forward visibility are ideal for rear passengers, and up to 61.3 cubic feet of cargo space puts this vehicle towards the front of the luxury compact crossover segment.
The 2017 Acura RDX Review We Really Care About is the One You Give Us
Earning fantastic reviews is an everyday affair for the 2017 Acura RDX, but the opinion we really want to hear is yours. To arrange a test-drive so you can let us know what you think, just contact Acura of Chattanooga today. Alternatively, feel free to stop by our showroom, which is just an easy drive from Nashville and Knoxville.